CHAIRMAN AND TRUSTEE
(Partner, Kee & Lau-Kee)
Glenn Lau-Kee was elected chairman of the US-Asia Institute in 2017. He had previously served as president before stepping up to the chairmanship. He is a former president of the 74,000 member New York State Bar Association. As the 117th president of NYSBA during 2014-2015, he was the first Asian-American to serve as president. Glenn is a member of the firm of Kee & Lau-Kee, PLLC, located in Manhattan, New York.
Mr. Lau-Kee began his law practice in 1975 in the international law firm of Coudert Brothers as an associate in the Hong Kong and New York offices, concentrating on banking and project financing matters. He joined the firm of Kee & Lau-Kee as a partner in 1977. He concentrates his practice in real estate and business law. He was a member of the Commission on Statewide Attorney Discipline formed by New York State Chief Judge Jonathan Lippman. He also served as the American Bar Association Observer to the United Nations Economic and Social Council in Geneva.
He was a commissioner on the Commission on Human Rights of the City of New York from 1984-1990, serving as vice-chair of the Commission. He served on the New York State Judicial Screening Committee, First Department, from 2007-2010. He has served as vice-chair of the Board of the YMCA of Greater New York, and as a board member of the New York County Bar Association, the Fund for Modern Courts, the New York Bar Foundation, Legal Services for New York City, and the Queens Legal Services Corporation. He served as the president of the Asian American Bar Association of New York from 1997-1999, and was appointed by then Chief Judge Judith Kaye to serve on the Commission to Examine Solo and Small Firm Practice, and the Committee to Promote Public Trust and Confidence in the Legal System.
Mr. Lau-Kee is a David Rockefeller Fellow of the New York City Partnership. He has been awarded the Dean's Medal from Albany Law School, the Jane M. Bolin Leaders in Law Award from the Judicial Friends Association, and the Honorable George Bundy Smith Pioneer Award from the Commercial and Federal Litigation Section of NYSBA. He is also the recipient of the Order of the Red Triangle from the YMCA of Greater New York, its highest honor.
He is a 1971 graduate of Yale University and a 1974 graduate of the Boston University School of Law.
VICE CHAIRMAN OF THE TRUSTEES
(Deputy Secretary, Maryland Department of Business and Economic Development)
Ben Wu has held the vice-chairmanship at the US-Asia Institute since January 2011. He concurrently serves as the Deputy Secretary of Business and Economic Development and Senior Adviser for Technology Policy for the State of Maryland. His primary responsibilities include advancing technology-led economic growth within Maryland's High Technology Corridor focusing on the development of life sciences and emerging technologies. He came to Maryland during former Governor Robert L. Ehrlich, Jr.'s Administration and was asked to remain in the Administration of current Governor Martin O'Malley. Mr. Wu serves as the highest-ranking Asian American Administration official in the State of Maryland.
Previously, he was nominated by President George W. Bush to serve in the first and second terms of his Administration. He served as the US Deputy Under Secretary of Commerce for Technology and as the US Assistant Secretary of Commerce for Technology Policy. Prior to joining the Bush Administration, Mr. Wu held senior staff positions in the US Congress for 13 years on the House Science Committee's subcommittee with jurisdiction over the nation's technology and competitiveness policy, as well as Counsel to Congresswoman Constance A. Morella of Maryland.
He received his B.A. in Politics and Metropolitan Studies from New York University, and holds a J.D. from the University of Pittsburgh.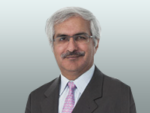 VICE CHAIRMAN OF THE TRUSTEES
(Partner, Jones Day Law Firm)
Javade Chaudhri is a partner at Jones Day and has worldwide experience in helping private and public sector companies transact business and undertake projects in a range of industry sectors and geographies.
Mr. Chaudhri advises companies on domestic and international mergers and acquisitions and strategic alliances. He also assists companies with corporate governance, compliance, and internal investigations. He has handled complex international litigation and arbitrations before ICSID and under various major arbitral rules. Javade is head of the Firm's Africa Practice.
Prior to Jones Day, Mr. Chaudhri served as General Counsel and Chief Compliance Officer for Sempra Energy, a Fortune 250 company. He was also General Counsel of Gateway, a $10 billion worldwide computer and technology company, where he also managed government relations, contract administration, and compliance.
He has structured and negotiated infrastructure, technology, and other transactions in numerous countries. He has handled arbitrations under ICSID, ICC, AAA, and UNCITRAL Rules. He also has conducted international investigations relating to anti-bribery laws and other regulatory matters. Mr. Chaudhri serves on a number of nonprofit boards and has been a faculty member at universities and institutions in the United States and around the world.
He holds a J.D. from Georgetown University and received his bachelors and a masters degree from Yale University.
TRUSTEE AND TREASURER
(Executive Director, Management Division, Morgan Stanley)
David C. Lew is an Executive Director in the Private Wealth Management Division of Morgan Stanley. David provides highly customized investment advice to ultra-high net worth families, and a select group of small financial institutions, around the world. His primary geographic coverage is in the U.S., Canada and the Caribbean. David focuses on developing complex investment solutions across asset classes to address the specific needs and goals of his clients.

Prior to joining Morgan Stanley in 2002, David worked as a senior investment advisor at Barclays Bank, where he focused on the needs of sophisticated individual investors based in Latin America, the Caribbean and Canada. He was also instrumental in developing the FX, derivatives and structured notes platform for the Barclays Private Bank. David started his banking career at Citibank, where he worked for 14 years across a number of investment product groups, including precious metals trading, FX trading, and OTC derivatives structuring and sales. While at the Citibank Private Bank, David became a senior investment counselor for clients from Mexico, Brazil, EMEA, Canada and Asia/Pacific.

David graduated with a B.A. in biology, with minors in mathematics and economics, from New York University and went on to earn an MBA in finance from Fordham University. He is a member of the Economics Club of New York.
PRESIDENT & TRUSTEE
(President, US-Asia Institute)
Mary Sue Bissell came to the US-Asia Institute in 1979 and worked with co-founders Esther G. Kee and Joji Konoshima as Director of Programs and Publications from 1979-84. From 1987-90, she served as USAI's Executive Director. While at the Institute, Ms. Bissell sought to strengthen relations between the United States and Asia through organizing high-level conferences and policy dialogues, managing government-to-government exchange programs, and coordinating congressional staff trips to various Asian countries.
She has over 30 years of experience in non-profit management, conference planning, volunteer coordination, grant-writing, editing, strategic planning, marketing, education and fundraising. She edited conference proceedings from the 1st, 2nd, 3rd, and 5th National Leadership Conferences, and a publication on US immigration policy toward Asia. She also provided oversight to the US-Japan Conference on Cultural and Educational Interchange for 2.5 years. She has received numerous local, state and national awards and recognition for writing, public speaking and community service.
In September 2018, the board voted her in as the President of the US-Asia Institute.
Ms. Bissell is a graduate of the University of South Dakota. She is married with two daughters.
TRUSTEE
(Partner, DLA Piper LLP)
Tom K. Ara is a partner at DLA Piper LLP and focuses his practice on entertainment and media industry transactions, both domestic and international. He represents banks, private equity groups, hedge funds, investors and borrowers in financing and strategic industry transactions. In addition, Mr. Ara advises feature film studios, television networks, production companies, Internet and mobile-based content producers and distributors in corporate transactions as well as in the development, production and distribution of feature films, television programs and digital content. Mr. Ara's clients also include entertainment, media and technology companies employing new methods and technologies to produce and distribute content and content experiences, including through augmented and virtual reality platforms, as well as financiers and investors active in these areas. Mr. Ara has been involved in a multitude of transactions throughout the world in both traditional media and emerging technologies, representing media companies, financiers and industry participants of all types in financing and strategic industry transactions. Mr. Ara has successfully counseled his clients in connection with billions of dollars of complex financing, corporate and M&A transactions involving some of the most successful feature film and television franchises, as well as iconic comic book properties. As one of the early legal pioneers from the West to serve the Asian media and entertainment market, Mr. Ara offers valuable insights to his clients. He has also been involved in numerous complex industry transactions involving Europe and the Middle East. Mr. Ara holds a J.D. from Loyola University, where he was the Editor of Loyal Law Review and received his bachelor's degree at San Jose State University.
TRUSTEE
(Senior Advisor, Moore Capital Management)
Julie Chon is a Senior Advisor to Moore Capital Management. Prior to joining Moore, she served as Managing Director and Global Head of Public Investment Strategy at Perry Capital. Before moving to the private sector, Ms. Chon crafted landmark US policy responses to stabilize the financial crisis as senior advisor to US Senate Banking Committee Chairman Christopher Dodd from 2007-2011. She played a central role in the enactment of several laws that re-defined the powers of the Treasury Department, Federal Reserve, housing agencies, and regulators to intervene in the economy. These included the Housing and Economic Stabilization Act, American Recovery and Reinvestment Act, Helping Families Save Their Homes Act, Dodd-Frank Act, Foreign Investment and National Security Act, and International Monetary Fund authorization. She was also appointed to the Treasury Department team for the Obama-Biden Presidential Transition Project and served on the Senate Democratic Policy Committee staff.
Ms. Chon began her career at Chase Securities in New York and Salomon Brothers in London, advising government bond issuers on international capital markets access. She is a member of the Council on Foreign Relations and a senior fellow in Global Business and Economics at the Atlantic Council, where she provides economic commentary for the Financial Times, Wall Street Journal, CNBC and Bloomberg.
Ms. Chon graduated from Cornell University.

TRUSTEE
(Senior Advisor, IDW Media Holdings)
Chris Fenton recently completed a 17-year tenure as the President of DMG Entertainment Motion Picture Group & General Manager of DMG North America, orchestrating, internationally, the creative and business activities of DMG - a multi-billion-dollar global media company headquartered in Beijing and publicly traded on the Shenzhen Exchange. Specifically, Fenton supervised the development, financing, production, marketing, and distribution of DMG's globally-focused entertainment content. In addition, he managed DMG's vast library of intellectual property as well as directed the M&A and strategic investment usage of DMG's capital resources. DMG grew from a 35-employee private company worth $100 million to an 800-employee company worth $5 billion during Fenton's incumbency.
Fenton also produced or supervised twenty films ranging from big budget franchises -- IRON MAN 3, POINT BREAK, and 47 RONIN, to more niche-oriented films -- LOOPER, WAITING, BLOCKERS and CHAPPAQUIDDICK -- grossing $2 Billion in worldwide box-office. He is an active member of the Producers Guild of America and the Academy of Television Arts and Science. He has been featured as an international media expert and dealmaker in major publications including Wall Street Journal, Politico, Fast Company, Business Week, Variety, Hollywood Reporter, and Deadline Hollywood as well as on television outlets such as Bloomberg, CCTV, CNBC, BNN, and VOA. Fenton's speaking engagements include keynotes or lectures at the business schools of Stanford, USC, Cornell, Wharton, and UCLA as well as presentations for the US Congress, United Nations, Steamboat Institute, The Grill, US Naval Academy Leadership Conference, and the US-Saudi SME Forum.
Fenton currently serves on the boards of the US-Asia Institute, Wasabi Cloud-Storage, WatchMojo.com, the China-Hollywood Society, and Cornell in Hollywood as well as advises the Saudi Arabian government on their Vision 2030 educational initiatives. He recently completed a successful 3-year board term for Valiant Entertainment overseeing its multi-staged acquisition by DMG and the company's transition from comic book publisher to film & tv studio, culminating in the green-light of Valiant's first major motion picture with Sony Pictures – BLOODSHOT -- and its follow-up -- HARBINGER.
Fenton, an engineering graduate of Cornell University, spent the first 8 years of his career as a William Morris Agency television & motion picture agent. He lives with his wife and two children in Manhattan Beach, CA.
TRUSTEE
(Senior Government Affairs Consultant, GrayRobinson)
Chris McCannell is Senior Government Affairs Consultant for GrayRobinson, bringing over 20 years of Washington experience and insight to the firm. Mr. McCannell focuses his efforts on financial services, early stage startups, tax and retirement security, judiciary, transportation and infrastructure. His clients include Angel Capital Association, Prudential Plc., Center for American Entrepreneurship, U.S. Travel, Asian American Hotel Owners Association, Etihad Airways, United Postmasters and Managers of America, Child Rescue Coalition and the Manufactured Housing Institute.
Prior to joining the firm, Mr. McCannell led the Washington, DC financial services practice for a worldwide public affairs firm. Prior to that, he was a director at a bi-partisan government relations firm in Washington, DC. For the past four years he has been a partner at Eris Group, a boutique government consulting firm acquired by GrayRobinson in 2019.
Mr. McCannell brings deep relationships to his clients from his involvement with the moderate House New Democrat Coalition. Prior to advocacy, he served as chief of staff to Rep. Michael E. McMahon, a member of the Committee on Transportation and Infrastructure. Earlier in his career, he served as chief of staff and floor assistant to Rep. Joseph Crowley, who served in the House Democratic Leadership. As Congressman Crowley's chief, Chris was part of a three-member team that re-organized the New Democrats into the powerful voting bloc they are today. Chris began his career as press secretary to Rep. Steny H. Hoyer and special assistant to United States Senators George J. Mitchell and Frank R. Lautenberg.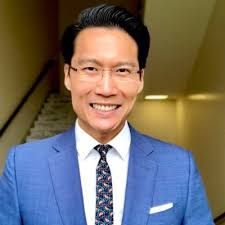 Nien Su is chief executive officer of Artemis ESG, a minority-owned business specializing in corporate public affairs and customized risk solutions for global supply chain management and logistics. Prior to Artemis, Nien served as an innovation director at Walmart where he led the company's effort to build a $25 million Food Safety Collaboration Center in Beijing, China. Earlier in his career, Nien was business development director for Asia-Pacific at a leading public affairs consultancy.
Nien is a recognized foreign policy expert on China and the Asia-Pacific region. His public service record includes appointed positions in the Bush Administration and on Capitol Hill. In Congress, Nien served as Chief Economic Advisor on the House Foreign Affairs Committee. Nien was twice awarded the State Department's Superior Honor Award for his work promoting U.S. priorities in East Asia and once with a Meritorious Honor Award for combating human trafficking.
Nien earned a Masters of Business Administration from the Walton School of Business (University of Arkansas), a Masters of Arts from the Graduate School of Political Management (George Washington University), and a Bachelor of Arts from the Elliott School of International Affairs (George Washington University).
Nien is a member of the Board of Trustees of the U.S.-Asia Institute. He is also a member of the Advisory Board of the George Washington University's Graduate School of Political Management.
TRUSTEE
(Co-owner, Fairfield, Maxwell, LTD)
Lisabeth A. Sugahara is co-owner of Fairfield-Maxwell Ltd (FML), an international shipping and oil services company based in New York. The company has offices in Japan and Vietnam and does significant trade in East and Southeast Asia. Prior to joining FML, she was a communications consultant at insurance brokerage firm Marsh working with Fortune 100 clients. Ms. Sugahara has a long interest in Asian economies. Her MBA studies at the Thunderbird School of Global Management focused on Asian business environments and global development. She is also a student of Mandarin Chinese. Ms. Sugahara graduated from Smith College. The Sugahara family has been associated with the US-Asia Institute almost since its inception.
TRUSTEE
(Founding Partner, Walsh Pizzi O'Reilly Falanga LLP)
Liza Walsh is a founding partner at Walsh Pizzi O'Reilly Falanga LLP. She has practiced commercial litigation and class action defense for more than 30 years, representing some of the country's largest and most prestigious companies. She has defended major pharmaceutical companies in high-profile patent litigation and has acted as liaison counsel to defendants in multi-district litigation.
Ms. Walsh has been named to "Best Lawyers in America" for Commercial Litigation, Patent Law and ERISA Litigation in 2019, following similar recognition for twelve prior consecutive years. Most recently, she was honored by the Executive Women of New Jersey as one of the 2016 "Women of Achievement." NJBIZ also selected Ms. Walsh as "Top 25 Leading Women Entrepreneurs of New Jersey" and "New Jersey's Best 50 Women in Business." She led the team named "Intellectual Property Litigation Group of the Year" by the New Jersey Law Journal in 2014. Other honors and credits include "New Jersey Super Lawyers" for eight years, "New York's Best Lawyers" and "New York's Women Leaders in the Law" by New York Magazine.
A graduate of Seton Hall University School of Law, Ms. Walsh received the school's Distinguished Graduate Award in 2012. She is also a Fellow of the American Bar Association and an active community advocate, serving on the Board of Trustees for New Jersey Ballet, District Court Historical Society and as Finance Committee member for the Roman Catholic Archdiocese of Newark.
She holds a J.D. at Seton Hall University School of Law and is a graduate of Manhattan College.
TRUSTEE
(Senior Director, McLarty Associates)
Tami Overby is a Senior Director of McLarty Associates with three decades of Asia work, including 21 years living and working in Seoul. Her most recent experience includes eight years leading the US Chamber of Commerce's Asia team while also serving as President of the US Korea Business Council.
Ms. Overby's extensive experience helps American companies compete and prosper in Asia. She attended many of the TransPacific Partnership (TPP) negotiating rounds, often leading the American business delegation to help ensure US firms' priorities were well understood by the negotiating partners. She oversaw the US Coalition for TPP, an alliance led by the US Chamber, the Business Roundtable, the National Association of Manufacturers, the Farm Bureau and the Emergency Committee for Trade.
In addition, she directed the US Chamber's APEC efforts, which involved leading the Chamber's annual delegation together with the National Center for APEC, the US ASEAN Business Coalition and Business Councils.
Ms. Overby's extensive Asia experience includes working on both high profile trade disputes with the U.S. government and Asian trade partners as well on market access and investment issues throughout the region.
During her 14-year tenure as President of the American Chamber of Commerce in Korea, she actively supported efforts towards a bilateral trade agreement that resulted in the successful completion of the US Korea Free Trade Agreement. She then came to Washington DC, where she led the successful US Korea FTA Coalition effort for ratification, which included an extensive US grassroots campaign that ultimately resulted in ratification.
Ms. Overby sits on the board of The Korea Society and the International Student Council, as well as the Korea Economic Institute's Advisory Council. She received her BS in Business Administration and Management from the University of Arkansas.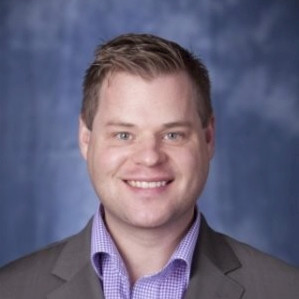 TRUSTEE
(Private Consultant)
Joseph Fawkner is a recognized leader in developing international government affairs, business development, and cross-border investment strategies for multinational companies and alternative asset management firms.
From Fall 2018 to Summer 2019, Joe began to serve as a Senior Advisor to GovPredict.
Prior to GovPredict, Joe served as the Chief Strategy Officer of TATE Global, a leading enterprise software and consultancy company that empowers clients with actionable strategic information and situational awareness. In his role, Joe oversaw TATE's business development, client success, and analytics divisions.
Joe has also served as the Director and Head of Strategic Services at FiscalNote, which is an enterprise regulatory technology company. Before that, he was the President and Co-Founder of Long Bridge Capital where he advised a wide range of clients on their foreign investment strategies throughout the United States. Prior to Long Bridge Capital, Joe worked at the US Chamber of Commerce in numerous capacities for nearly a decade. In his most recent position at the Chamber, he was the Senior Director and Head of International Development where he developed and led the Chamber's International Leadership Program which is recognized as the largest international government affairs practice in the US.
Earlier in his career, Joe was the Director for Congressional Relations at the US-Asia Institute. He also worked in China for nearly five years as a sales and marketing professional developing golf courses and logistics centers in Beijing.
He conducted his graduate studies in Modern Chinese Studies (M.Phil) at St. Antony's College, University of Oxford and his undergraduate work (B.A.) in International Relations at Boston College. He is married with one daughter.
CHAIRMAN/TRUSTEE EMERITUS
(Past President & CEO, Fairfield Maxwell Ltd.)
Kaytaro G. Sugahara (K.G.) is past president and CEO of Fairfield Maxwell Ltd having retired in 2016. Prior to joining Fairfield-Maxwell Ltd as Vice President of the company's Marine Division, he worked for the Douglas Aircraft Corporation in their Missiles and Space System Division. At Fairfield Maxwell, Mr. Sugahara was promoted to Senior Vice president in 1970, to Executive Vice President in 1975, and became President in June of 1979.
During the time Mr. Sugahara has been with the company, Fairfield-Maxwell, which celebrated its 50th Anniversary in 2007, expanded its worldwide presence in both the shipping and geophysical industries. Fairfield's shipping business started with crude oil tankers, its crude fleet expanding to over two million tons deadweight. Through its subsidiaries, Fairfield has been in the refrigerated and bulk cargo businesses and currently is a major player in the chemical tanker business as well as a long-term carrier for Toyota Motors.
He also was a Member of the Board of Fairfield GeoTechnologies (formerly Fairfield Industries), the largest and oldest wholly American owned company in the geophysical industry. Fairfield GeoTechnologies gathers seismic data using its self-designed and manufactured equipment, processes this data in its advanced computer facility and now dominates the shallow water Gulf of Maxico market.
Mr. Sugahara was a member of the State Department Far Eastern Advisory Committee and a member of the President's Council of the California Institute of Technology. He is also Chairman of the Board of Hexagon Curling International which was the sponsor of the World Curling Championships.
Mr. Sugahara is also the oldest member of the Sugahara Clan started by his father, Kay Sugahara. Kay Sugahara was an early supporter of the US-Asia Institute and Chairman of the Institute's Board of Trustees from 1981 until 1988. Kay Sugahara led the Institute's first trade mission to the People's Republic of China in September of 1981 and put into place many innovative programs that increased understanding between the U.S. and Asia. Kay Sugahara's son, Kaytaro G. Sugahara, and granddaughter, Lisabeth Sugahara, continue the family tradition into the third generation as trustees at the US-Asia Institute. Great-granddaughter Madeline Clough is currently the US-Asia Institute's Program Director.
K.G. graduated from California Institute of Technology in 1961 with a Bachelor of Science in Engineering.
Esther G. Kee is a co-founder, trustee, and president emeritus of the US-Asia Institute. She has a long history of community, political and international service and leadership. With the late Joji Konoshima, Mrs. Kee participated in the official White House ceremonies welcoming Deng Xiao Ping on his historic visit to the United States. Additionally, she coordinated his trip throughout the United States, and accompanied the delegation to various US cities. More recently, she was a guest at the White House welcoming ceremony and luncheon honoring Chinese President Hu Jintao on his visit to the United States.
In 1979, Mrs. Kee and Mr. Konoshima founded the US-Asia Institute to work more closely with Asian nations and to open an informal dialogue between government and private sector leaders within these countries, especially China. In the mid-1980s, Mrs. Kee worked with the Chinese People's Institute of Foreign Affairs to establish the Congressional staff delegations to the People's Republic of China. To date, 106 of these trips have been organized to China, 11 to Japan and 10 to ASEAN.
Mrs. Kee has been active in a variety of community activities in New York City including the Chinatown Planning Council, the Chinatown YMCA, the YMCA Camp Council of Greater New York and other civic organizations. She served on the Presidential Ambassadorial Selection Board, the Selection Board of the State Department, the Advisory Board for Channel 13, the Board of Directors of the Community Service Society of New York and the Executive Committee for the Democratic National Committee. She has raised millions of dollars for local, state and national organizations, candidates and causes. She also organized the Asian/Pacific American Women's delegation to the International Women's Year conference in Houston, Texas and is active in numerous Asian American and women's groups.
TRUSTEE EMERITUS
(Retired, East West Center )
Sumiye Konoshima is a sister of the Institute's co-founder, the late Joji Konoshima. Ms. Konoshima retired from the East-West Center as Head of Research Information Service after 35 years.
While at the East-West Center, she planned, organized and conducted workshops, training programs, conferences and projects on documentation, information dissemination/use with domestic and international organizations in Asia and the US Program. Project subject areas included mass media, communication, telecommunication, information technology, rural/community economic development, population, education.
CHAIRMAN/TRUSTEE EMERITUS
(Managing Director, Citi Private Bank)
Kent Lucken is a Managing Director at Citi Private Bank in Boston and serves as the firm's North American Head of Financial Sponsors, where he leads Citi's engagement with global private equity and infrastructure funds. Prior to joining Citi, he worked at Robertson Stephens, a leading technology-focused investment bank.
Mr. Lucken is a fourteen-year veteran of the U.S. Foreign Service, where he completed diplomatic assignments at the U.S. embassies in Italy, the Soviet Union and Russia, Georgia, Croatia, Bosnia and Slovenia. Following the collapse of the Soviet Union, he served as the first U.S. diplomat in the newly independent Republic of Georgia. He also participated in the Dayton peace talks while assigned to the former Yugoslavia.
Mr. Lucken served as a Foreign Policy Advisor for Governor Mitt Romney's 2008 and 2012 presidential campaigns, worked as a Political Advisor for two Iowa Caucuses, and helped lead national security transition planning for the Romney campaign. Since 2017, he has served on the Advisory Group for the Belfer Center's Defending Digital Democracy Project.
Mr. Lucken is the former Chairman and President of the U.S.-Asia Institute, a Washington, D.C. based non-profit focused on building stronger relations with Asia, and he currently serves on the boards of the Boston Institute of Contemporary Art and Iowa State University's Board of Governors. He has represented the U.S. as an OSCE International Observer at national elections in the Republic of Georgia and Kyrgyzstan, and he has been a featured commentator on foreign affairs for the The New York Times, National Public Radio, and The Boston Globe, and he's lectured at the Harvard Kennedy School.
Mr. Lucken earned his Master's in Public Administration from Harvard Kennedy School, and graduated with a BA in Political Science from Iowa State University. His wife, Kristen, is a faculty member at Brandeis University, and they have two sons.
TRUSTEE EMERITUS
(Retired, Founder and Executive Director, Center for Asian Arts & Media, Columbia College)
Nancy Tom served as a director and advisory committee member of the US-Asia Institute and organized the first National Asian-American Conference Gala in Washington D.C in the 1980's when then-President Jimmy Carter served as keynote speaker.
Ms. Tom has dedicated her life to promoting awareness of Asian-American issues, art and cultures. In 1997, she founded the Center for Asian Arts and Media at Columbia College in Chicago in order to highlight the contributions of Asian-Americans to this country's culture and history. She is also committed to philanthropic activities and supporting other Asians in the arts. After the death of her husband in the early 80s, she founded the Chan Tom Memorial Fund Foundation. In 2001, she established the Helen Fong Dare Scholarship, for Columbia College students, in honor of her mother.
She is an independent curator and has handled special arts events for the City of Chicago and various Asian-American organizations. At the age of 71, Ms. Tom has found a new passion for film/video, producing and directing her first documentary, "Number One: The Helen Fong Dare Story" and producing many short videos. Recently Nancy created The Other Side: Chinese and Mexican Immigration to America, an arts exhibition examining the Chinese Exclusion Act through visual arts and frank discussion on a historical topic with ongoing implications. It opened in Pasadena, California at the USC Pacific Arts Museum in February 2014 and was named one of the Top 10 exhibits in Los Angeles in 2014. It opened to a record crowd of more than 3,000 guests at Houston's Asia Society in March 2015.
Ms. Tom is a trustee of Columbia College Chicago, a board member of the Illinois Humanities Council, a member of four Cultural Committees of the City of Chicago's Department of Cultural Affairs: Public Art, International Sister Cities, Multicultural Voices, and the International Program. In addition, she has served as a member of the Asian Advisory Council to former Governor George Ryan, the Council on Foreign Relations, Asia Society Committee, the Art Institute of Chicago's Education Department and on the advisory board of many nonprofit Asian organizations.
Ms. Tom has spoken at numerous conferences, symposiums and panel discussions. Most recently, she was the Keynote Speaker at the Working Mother Media's annual women of color conference and a selection panelist for the 2005 Thomas Jefferson Awards.
She has received numerous awards and honors for her community work in Chicago. In 1997, she received a Lifetime Achievement Award from the Organization of Chinese Americans-Chicago. The OCA once again honored her in 2004 with the Woman Risk Taker and Enabler Award. In 1998, she was selected by Today's Chicago Woman as one of the "100 Women Making a Difference." In 2003, she received a milestone award from the Asian American Institute. In 2013, Ms. Tom was named a White House Champion of Change for doing extraordinary work in the arts to create a more safe, equal, and prosperous future for their communities and the country.
CHAIRMAN/TRUSTEE EMERITUS
(Senior Advisor and Associate Partner, Cambridge Family Enterprise Group
Marlon P. Young is a Senior Advisor and Associate Partner at Cambridge Family Enterprise Group, a highly specialized international advisory firm serving family enterprises. Based in New York, Mr. Young advises multigenerational family enterprises of various sizes and industries throughout North America, South America and Asia, assisting them in achieving their family, ownership, and organizational goals.
Before joining Cambridge Family Enterprise Group, Mr. Young was CEO and Regional Head of HSBC Global Private Bank–Americas, a position he held for more than a decade. Prior to HSBC, Mr. Young held leadership roles within Citigroup for 25 years. His international banking experience involved assignments in Thailand, Singapore, Hong Kong, and the Philippines.
Mr. Young was Chairman of the US-Asia Institute from 2004-2014. He has received numerous awards due to his dedication and volunteer work including the U.S. President's Volunteer Service Award. He is an active volunteer in Junior Achievement, Green Chimneys, and the Doe Fund. He is frequently invited to speak on diversity and leadership by not-for-profit institutions; including, the Asia Society, the International Leadership Foundation (ILF) and Ascend.
Mr. Young holds a master's degree in business management from the Asian Institute of Management in Manila, Philippines, and a bachelor's degree from the University of South Dakota.